MeetFighters News
4/01/2017
1/17/2017
Hello everyone,
A few days ago we introduced Member Verification, a new site feature designed to address a dark aspect of social sites: fake profiles. I would like to thank everyone who already verified themselves and also those who commented on this new feature. Most comments critical of verification boiled down to two camps: those who thought it was superfluous to their many past opponents and recommendations and those who were concerned about posting a public face photo. I would like to address these concerns now.
Privacy concerns
I would like to thank those who expressed their privacy concerns. I admit I hadn't thought this through in sufficient depth and my initial design didn't accommodate verification without a public face photo. I simply couldn't think up a faceless procedure. I am happy to announce that I gave the matter further thought, and came up with a process that protects your privacy while still allowing our site supporters verify your account reliably.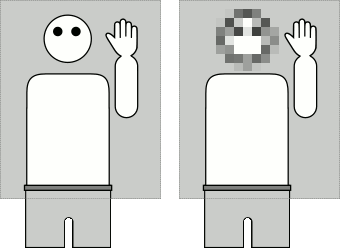 The faceless verification process works with two versions of a photo: a version where the face is cropped or blurred, to be placed in the public profile, and a private version of the unedited photo. The private version will show your face, but it will only be available to the supporters handling your verification and can be deleted once verification is complete. A full explanation of the process is available on the Member Verification page. The verification page walks you through the process, I tried to make it as easy and intuitive as I could. (The simple face photo validation is also still available.)
It is my hope that this modification of the process alleviates your privacy concerns. I would also like to point out that verification is voluntary. Big thanks to GrappleViking for being the first member to complete this form of validation.


The superfluous nature of verification on established profiles
Another point that was raised by some was that, once a person has a high number of past opponents and recommendations, getting verified seems unnecessary. Some even seemed to take umbrage at the thought of verifying their profile, as if this new feature was somehow a challenge to the validity of their profile. I assure you that is not the case and I would like to explain why you should still verify your profile and how this feature is still a blessing to you.
You might feel that the benefit to you is minimal, because your profile already has good reviews. Sometimes you just need to be a bit generous and look beyond your immediate interest. Maybe the benefit of verifying your profile is not to you directly, but to the site at large. (You know, the very site that helped you find all those past opponents and hosts all your great reviews.) You see, ideally, if every real profile gets Verified, the fakes would have no crowd to hide in. This is the key to how this is supposed to work. Verification is like vaccination: it works best if every person is getting their shots.
So, indirectly though, you are benefiting greatly from verification. Complaining about fakes is a popular attraction. It's true, they are a problem on any social site. They can waste people's times (and occasionally money) and erode trust. Verifying your profile is a small task that takes you maybe 5 minutes; by doing so you make the site a little better and less attractive to fakes. So please think before you post something that would discourage others from doing something that would make the site better.
Final small request
I'm extending an invitation to everyone to participate in the discussion. I would like to ask you to limit your participation to making a point once, though. Please, even if you feel that your point is particularly important and you are feeling very strongly about making it, do not post it repeatedly.
Thank you!
In other news...
The message search function is complete. I would like to thank munichsubfight for originally submitting the feature request. Due to the database-intensive nature of the operation, for now it is only available to donating members. I will experiment some more and see if it is viable to make this feature available to everybody.
What comes next is up to you, visit the Idea Box and vote for your favorite features!
– Admin out
Translate
1/13/2017
11/28/2016
8/28/2016